Our answers to various needs
Hayashi Tsusho has been operating Arita Service Station in Wakayama since 1968 as Kignus Oil SS Dealer.
In Shimotsu Port, marine bunkering fuel and commodity deliveries for the anchoring vessels are provided Insurance agency of Mitsui SumitomoInsurance and Mitsui Sumitomo Life Insurance are also handled for household and business needs.
Petrol station

Hayashi Tsusho Service Station offers the most convenient location in the trade area, smooth access and departure, clean and comfortable shop place and low price so that the customer chooses the SS as the favorite regular place.
Fuel oil delivery services

Hayashi Tsusho has commodity delivery service function such as water, fuel oil and foods for and Kawasaki anchored ships at Shimotsu Port, either at berth or offshore using delivery tanker boat (Okinoshima maru).
Insurance broker

Hayashi Tsusho is serving as insurance agent for Mitsui Sumitomo Marine, and Mitsui Sumitomo Life as a consultant for various needs in households and enterprises, of those risks are varying and increasing.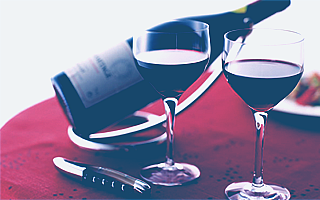 Liquor business
Mainly handling wines, our company imports, distributes and retails various liquors. We also organize events such as a wine tasting event regularly.